When you choose TalkingTree Creative for your corporate event, you will get a commitment to excellence as well as unparalleled quality production. Our depth of experience will ensure that your next corporate event will be the best one you've ever had. We know that one size doesn't fit all. Unlike cookie cutter production companies that use the same formula for every event, we'll take the time to get to know your company, and use this knowledge to tailor our production to your event. Read on for a list of our corporate event services.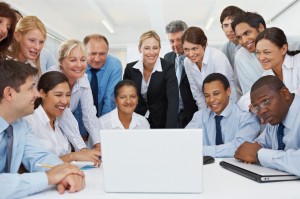 Product Roll Outs
If you're looking to introduce a new product, TalkingTree Creative will engage your audience with the product and leave a lasting impression and a bright future for your new product.
Galas and Award Shows
We'll turn your award show into an experience the audience won't soon forget, and we'll handle the production every step of the way.
Sales and Trade Conferences
TalkingTree Creative will handle all the details of your sales or trade conferences so you can focus on networking and making connections.
Client and Employee Appreciation
Express your appreciation for your clients or employees with us and watch as it translates into growth for your business.
Motivational Experiences
TalkingTree Creative knows how to strike the right balance and work with your theme to make your motivational event a success.
Fundraising and Lobbyist Events
With our experience handling events for major companies and lobbyists in Washington, D.C., you can be certain that your message will be heard.
Custom Theatrical Events
Our background in entertainment production gives us the edge in theatrical events that are a great alternative to corporate retreats and traditional team building activities.
Virtual Events
We can webcast your live event or design completely virtual events with custom user interfaces that will engage your audience and turn them from audience members into active participants.
TalkingTree Creative initially began as a music production company over 25 years ago. Now we produce everything from original videos, live events and entertainment. We communicate client stories in captivating, creative ways. We match our storytelling skills with high production values so the finished piece is clean, professional, and exciting. We make sure that the feelings and experience that attendees take away from the media is a positive one.
Let TalkingTree Creative handle your media campaign and let us provide you with the entertainment factor. Contact us today to get started.
Follow TalkingTree Creative on Facebook, Twitter,Google+, and LinkedIn to stay up to date with our latest projects. Get a dose of visual inspiration by checking us out on YouTube and Pinterest, too!