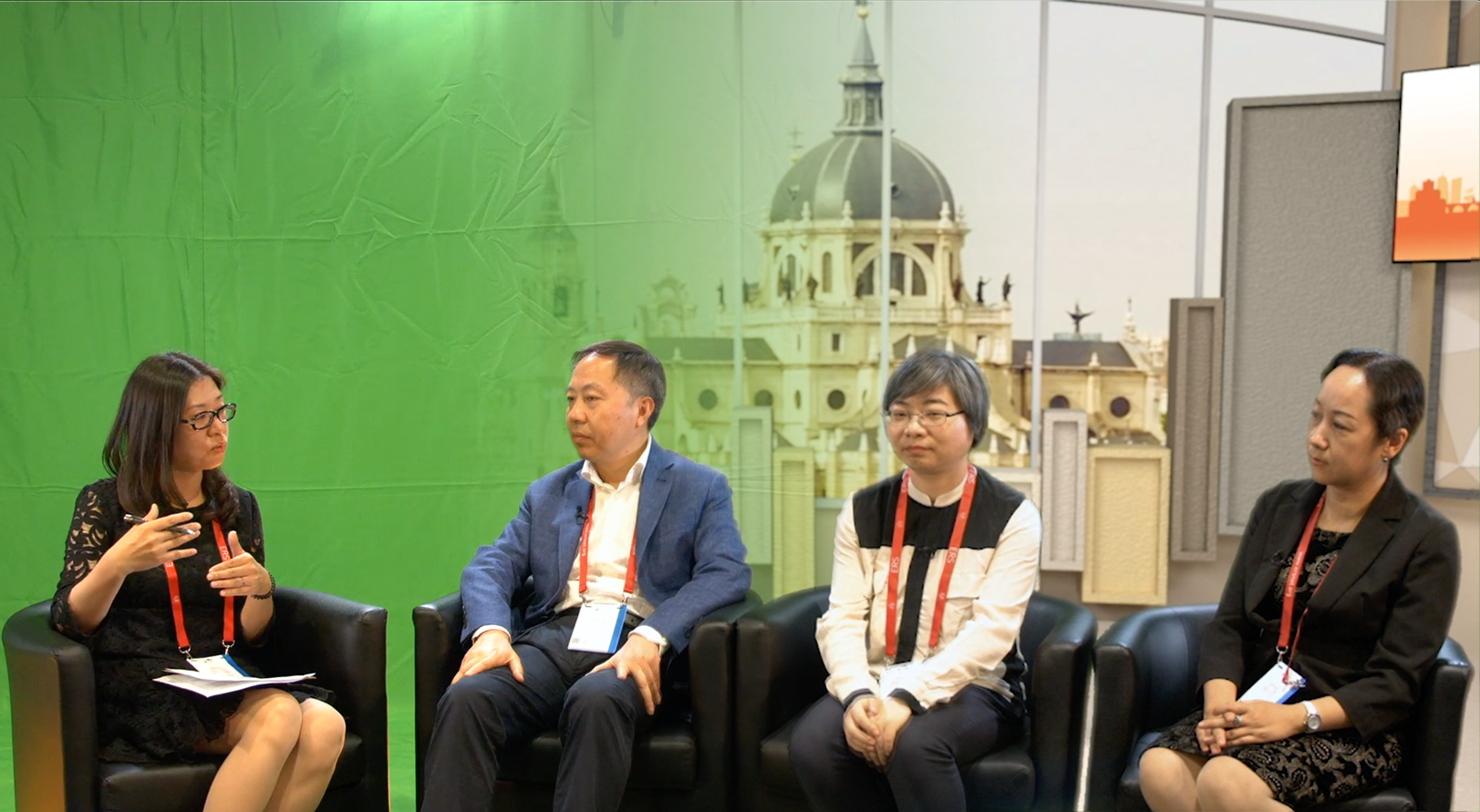 Client: GSK
Project: Virtual studio set
Location: Madrid, Spain
This September, TTC traveled to Madrid for the 2019 European Respiratory Society congress where medical professionals present new findings to the community. At the event, we set up a branded studio set for our client, GlaxoSmithKline (GSK). GSK hosts brief on-camera studio sessions in which speakers and event attendees come to review and discuss the information presented at the congress. 
In the past, we've designed and built hard sets for mobile studios at these events. This time, we tried a new approach. 
Using Brainstorm's Unreal Engine, we designed and executed a virtual studio that the client was able to customize entirely. We're finding more and more that clients will opt for virtual sets – not only because the design possibilities are endless, but it's also a more affordable and greener option.