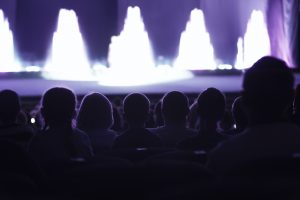 Engagement is a key concept that is taking over the events industry right now. Creating experiences that engage an audience is the only way for a brand to compete for their attention. Consider the fact that Facebook, with its newsfeed that is highly tailored to the individual user, is one of the most popular websites in the world. Engagement works, and you need to create it at your next event. Here are a few tips to help you create engaging experiences for your audience.
Segmentation
Great engagement begins before the event even starts. Segmentation is the process of separating your target audience into generalized profiles. Use data culled from registration or your current CRM to create these profiles and use the information as a starting point when creating content for your event. Having these profiles in mind will allow you to tailor your content to these potential customers and help you create meaningful engagement with them.
Customizing Your Recommendations
Customers place a high value on customization in the marketplace today, and it is even more important for brands to make their event attendees feel like an experience is tailored exclusively for them. One way you can do that is by using your segmentation data to customize your recommendations for each attendee. You can deliver these recommendations in a number of ways – mobile app, email, and your event website are all great vehicles for your customized recommendations.
Create 1-to-1 Connections
Why do most people attend events in the first place? More often than not, they want to be able to network with other attendees who share their interests. This is a key insight that you should be ready to utilize at your event. Look for any way that you can facilitate these 1-to-1 connections.
Get Data to Use for Follow Ups
Of course, the work of creating engaging experiences for your target audience doesn't end when the event is over. Engaging an audience is a constant endeavor, and you'll need data in order to create meaningful, effective, targeted follow-up campaigns. Make sure that you take the data you cull from your event and feed it back into your CRM so you can continue the work of engaging your audience after the event ends.
STAY ON TOP OF THE LATEST TRENDS IN THE EVENTS INDUSTRY WITH TALKINGTREE CREATIVE!
Ready to share your story? TalkingTree Creative is your premier guide to brand strategy, event planning, video production, virtual reality, and live entertainment. With help from our production experts, you can elevate your message and convert your audience to fans by transforming your next event into a fully engaging, memorable experience. We are located in the Baltimore-Washington Metro area, and we accommodate the needs of businesses and organizations world-wide! Get in touch with us today at 240-252-1200 or 202-684-2225 and let's start a conversation. Find out what we're up to on Facebook, Twitter, Google+, and Pinterest.