Although people are clamoring to attend live events, they're not ready for the virtual option to be taken off the table. In fact, a survey by Kaltura found that 84% of people want events to always have a virtual option. 
With a virtual option, people who otherwise might not make it to your event can participate, and in-person attendees can take part in more activities. Creating a successful hybrid event takes hard work, lots of planning and reliable technology, but it also enables you to get more people involved in your event.
What are the components of a successful hybrid event?
A strong virtual component: In the past, when events offered a virtual option, it was often little more than a live viewing–lacking the capability to participate in activities. After virtual events became a necessity, digital attendees expected an engaging virtual experience.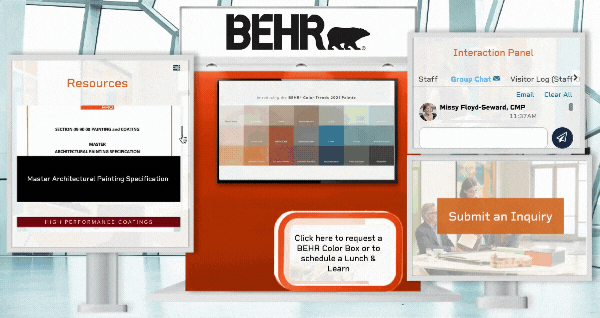 From live polling to virtual product demos, virtual attendees can get involved in most of the same activities as live attendees. They can even leverage networking opportunities with people who attend the event in person. 
Cohesion between the virtual and live component: It's important to emphasize the virtual aspect of your event for your live attendees, otherwise you risk creating two completely separate events. Through companion apps and engaging virtual sessions, you create a seamless experience for all attendees. 
The right equipment is key to producing an excellent hybrid event. Here are 5 tools you need to turn your live event into an engaging hybrid event.
 1. Video recording equipment
Sights and sounds make up most of the experience for your virtual attendees, so reliable recording equipment is a must. To capture high quality visuals and audio, you need cameras and microphones optimized for your specific event.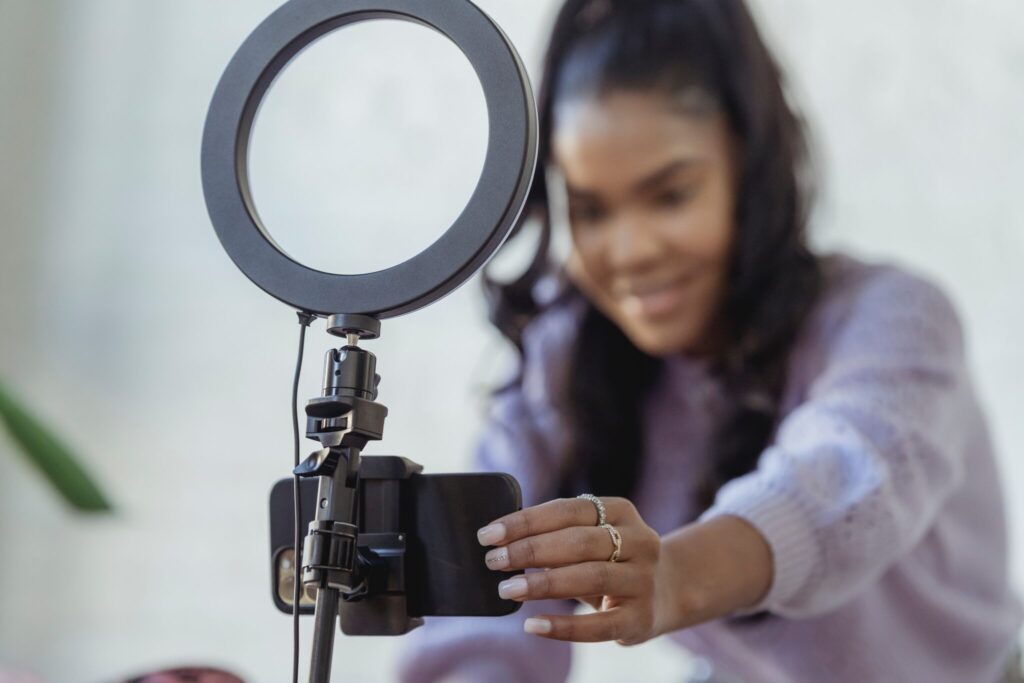 Whether presenters are on stage or at home, TalkingTree Creative equips them with video and audio equipment that guarantees high production value. We even provide remote presenters a user-friendly package complete with recording essentials: lighting, tripods, microphones, and even a green screen if you need it. 
 2. Live video production software
Virtual audiences need separate video and audio that is suitable for the digital space. Our team uses a software called VMix. This enables us to easily mix video feeds that are optimized for the virtual audience. We also use it to bring remote presenters into the live production, so they can be seen and heard by both online and live audiences.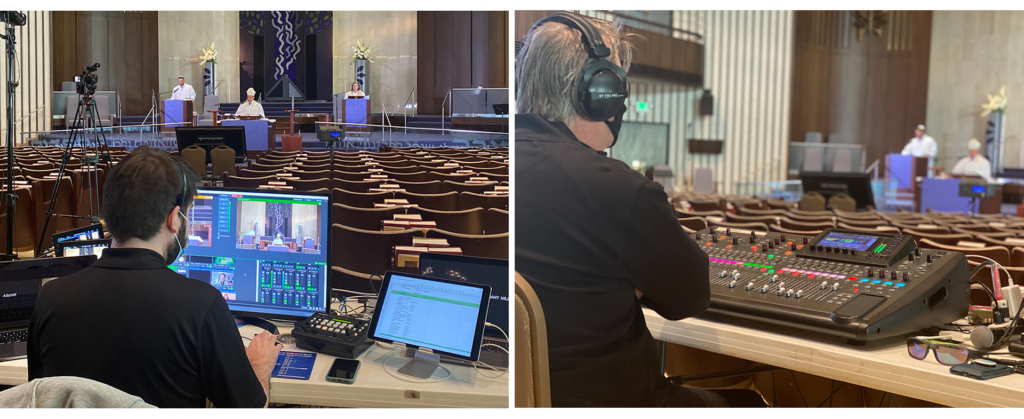 3. Down stage monitors
Interacting with the crowd is key to creating a dynamic experience. With down stage monitors, live presenters can see everyone they're speaking to–whether they're attending in person or online. 
This ensures that presenters can gauge the reactions of their entire audience. If the audience appears bored or confused, the presenter can pivot to make the session more engaging or dive into a topic more closely.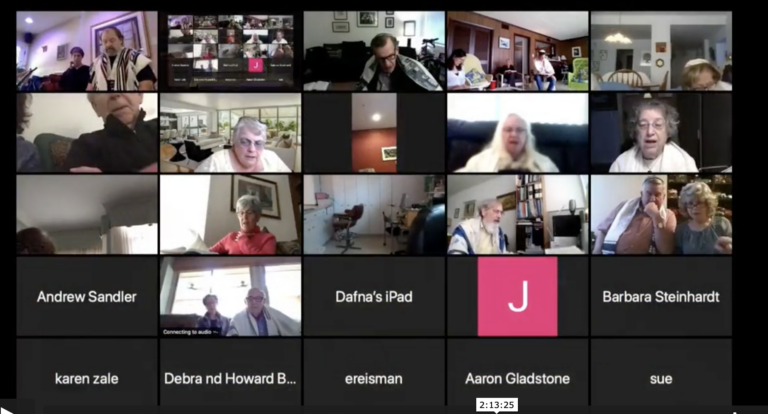 4. Companion apps 
In their survey, Kaltura found that relationship building is one of the top reasons people attend events, with learning following closely behind. To meet attendee expectations, event planners must provide powerful networking opportunities. 
Companion apps provide an easy way for live and remote audiences to interact. Plus, hosts can use them to gain valuable insight into their audience. TalkingTree Creative curates mobile apps allowing users to answer polls, upload photos from the event and play games. Apps can even analyze attendee data to suggest connections. 
By customizing digital technology for our clients, TalkingTree Creative creates a unified experience for all attendees.
5. Event-hosting platform
Finally, to make the experience run as smoothly as possible for virtual attendees, you need a digital platform to act as the home base for updates, sessions and any other feature that might be appropriate for your event. 
You can see how we created an immersive virtual experience for the TxA Virtual Conference and Showcase, complete with a sleek setting, sponsor showcase and event sessions–all in the virtual space.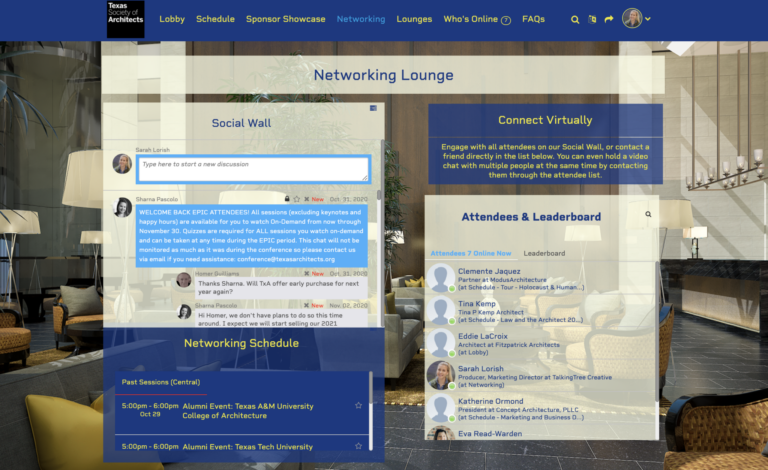 Hosting a hybrid event
The top challenge event planners now face is how to return to live events while maintaining the accessibility of virtual options. Our team at TalkingTree Creative creates engaging events and immersive virtual experiences for clients. Whether attendees engage online or in-person, they'll enjoy a great event and feel like they're a part of your community. 
For expert support planning your next event, contact us today.