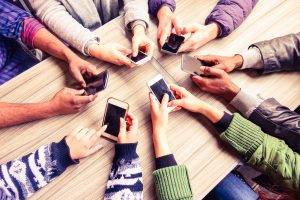 Millennials are fueling the experience economy. According to an Eventbrite survey, 78% of millennials (Americans born between 1981 and 1997) prefer to spend their money on experiences than on material purchases. 82% of surveyed millennials participated in more than one live experience in the last year, and 55% indicated that they're spending more on events than they ever have before.
It's obvious that the Millennial audience has a ton of potential when it comes to driving event attendance and profitability. However, you can't just put on an event and expect Millennials to magically flock to it. You must craft your event to specifically appeal to this audience and capitalize on their unique buying habits. Here are a few ways you can make your event more appealing to Millennials.
Cultivate Engaging Experiences
Possessions and career status are not the number one priority for Millennials. Instead, all of the emphasis is on capturing and sharing experiences that make life more fulfilling. If you're running a trade show, it's important to put time and thought into leveraging experience building tools like social media and virtual reality. For example, watch maker Casio has success crowdsourcing 3,000 photos of teens wearing their watches via Instagram.
Get Involved
Millennials are the most connected social group on earth. Traditionally, many trade show booths have focused on providing attendees with a personalized, private brand experience through brochures, video clips, and other marketing materials. But Millennials want to be involved. Research shows that 73% of Millennials enjoy being part of live polls during event sessions. That interactive element is the next step toward engaging with the Millennial audience.
Be Bold and Creative
Millennials are attracted to unique experiences that they can't find anywhere else. Make trade show booths a celebration of your brand rather than a stuffy business display. Although it may take some planning and effort, it'll pay off. Millennials also put a lot of value on a good bargain, which is part of why "experience" matters to them more than traditional purchases. An Ipsos report showed that Millennial spending habits strongly favor discounts over brand loyalty. Make sure your event or trade show caters to last minute customer buying behaviors.
Event Production and Creative Marketing from TalkingTree Creative
Ready to share your story? TalkingTree Creative is your premier guide to brand strategy, event planning, video production, and live entertainment. With help from our production experts you can elevate your message and convert your audience to fans by transforming your next event into a fully engaging, memorable experience. We are located in the Baltimore-Washington Metro area, but are ready to accommodate the needs of businesses and organizations anywhere in the U.S. Get in touch with us today at 240-252-1200 or 202-684-2225, and let's start a conversation. Find out what we're up to on Facebook, Twitter, Google+, and Pinterest.