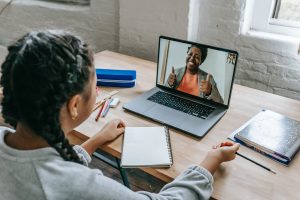 As social media continues to become more popular, live streaming on these platforms has significantly increased as well. They continue to grow and outshine traditional media as more and more users flock to social media sites. The portability that these apps give is tantamount to their success and the availability of the content remains a one-two punch combo that continues to knock out the other competitors.
Although live streaming has become somewhat affordable and reachable, not a lot of companies and businesses have the capabilities to run this successfully. There are plenty of things to consider like having the right equipment and expertise to properly cast a live stream. 
Thankfully, there are companies like TalkingTree Creative that can help you with this! Our team is an expert in handling these live streaming projects. To give you a brief background, we are an award-winning event production company headquartered in the Baltimore-Washington region and serve an international client base. 
As a matter of fact, we recently tackled a similar live streaming project for a nonprofit company. Our team was hired to host a virtual conference and create a bunch of other marketing collateral. Since COVID-19 is still prevalent, online conferences have become the go-to for events such as international scientific research conferences. 
The online conference was a huge success! There were over 300 attendees from different countries such as China, Indonesia, Australia, and all over Europe.
To give you an insight into the service we provided, here is the President & Co-Founder of Usher 1F Collaborative Melissa Chaikof:
"They made suggestions to us that we hadn't thought of which was very helpful. Their control room was also pretty fantastic. They had equipment that the average person wouldn't have."
We are very happy for our client's success and their kind words towards our team. We will continue to deliver the same amount of passion and dedication on our future projects, if not even more. Our team really appreciates these kind words and we will take them as motivations going forward.
Apart from Clutch, you can also catch us as a leading company on The Manifest website. The Manifest's mission is to gather and verify the hard data, expert insights, and actionable advice that you need to build your brand and grow your business – to provide the practical business wisdom that manifests in your success.
For more information about us and the services we provide, feel free to give us a call! Our team is always ready to help you.