Live streaming is not just for video gamers and sports fans. It can also be used to connect to consumers more personally than ever on a screen. In fact, 73% of B2B businesses using live video report positive results to their ROI.
According to a Livestream survey of over 1,000 participants, 80% of consumers would rather watch live video from a brand than read a blog. Streaming live has become an important tactic for brands as they can more easily create authentic connections with consumers because video content generates more engagement than other forms of content on any platform. 
Specifically, 92% of marketers who use videos state that it is an important part of their marketing strategy. Positively received video ads saw a 97% increase in purchase intent and a 139% increase in brand association according to Unruly.
To learn more about how brands can benefit from live streaming, check out our other blog about live streaming bringing brands into a new digital age. 
Now, with all the support for integrating live streaming in your marketing plans, what should you consider before executing your next live streaming event? 
Consider these questions before launching: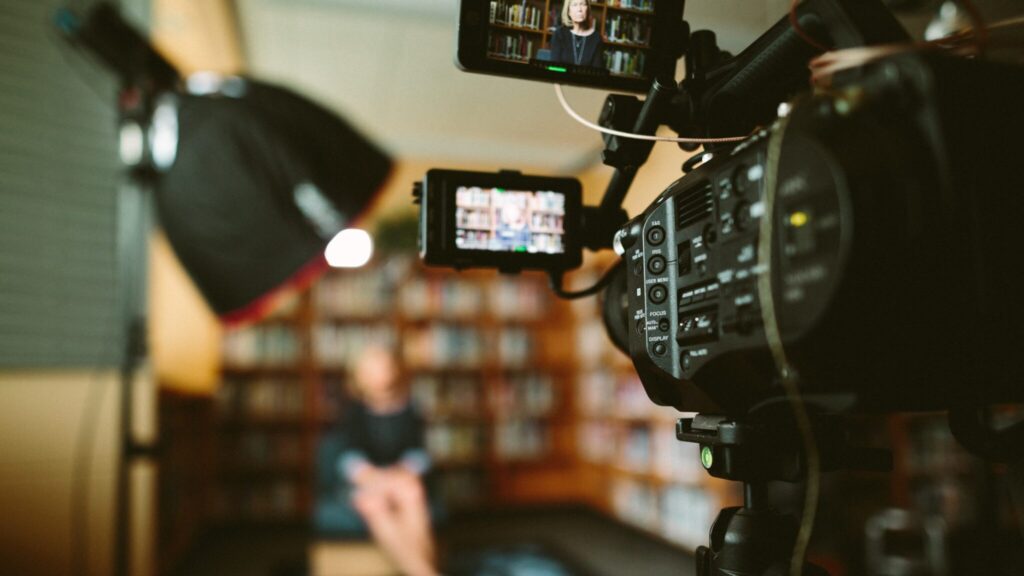 What Kind Of Live Stream Do You Want?
Depending on your industry, target market, and budget, you'll need to choose the quality, tone, and platform your business utilizes. These details can be as technical as in what type of format to use to as brand-oriented as in what types of brand graphics to implement. 
For example, if you want to stream on social media to a younger audience, you might want to consider using your phone. Using a smartphone provides a fun and casual atmosphere that may best suit the tone of your event and brand.
Or if you want a television broadcast feel, you will want to consider working with an event company like TalkingTree Creative to put together a higher-end live stream production. 
It is important to note that live streams are very versatile mediums for businesses in any industry. Jewelry stores can create product infomercials. Board meetings can be held for community development and events that the public can observe. Live performance artists can reach all their patrons across the world. Auction heads for high-profile bids can see a larger client base at a low budget.
When you are piecing together your brand's image on live video, consider these types questions:
Who are you streaming for and why?

What part of your business do you want to highlight the most and how?

Do you want to be able to directly engage and communicate with the audience?

Will you be having different appearances or a set cast hosting?

Will this be routine or a one-time/occasional event?

What insights do you want to gain from these live streams?
If you want a stronger understanding and planning strategy, our team at TalkingTree Creative can accommodate a variety of live video formats and have served clients from multiple industries in their experiential event efforts. Contact us for more help and insight on expanding your business's brand awareness via live streams.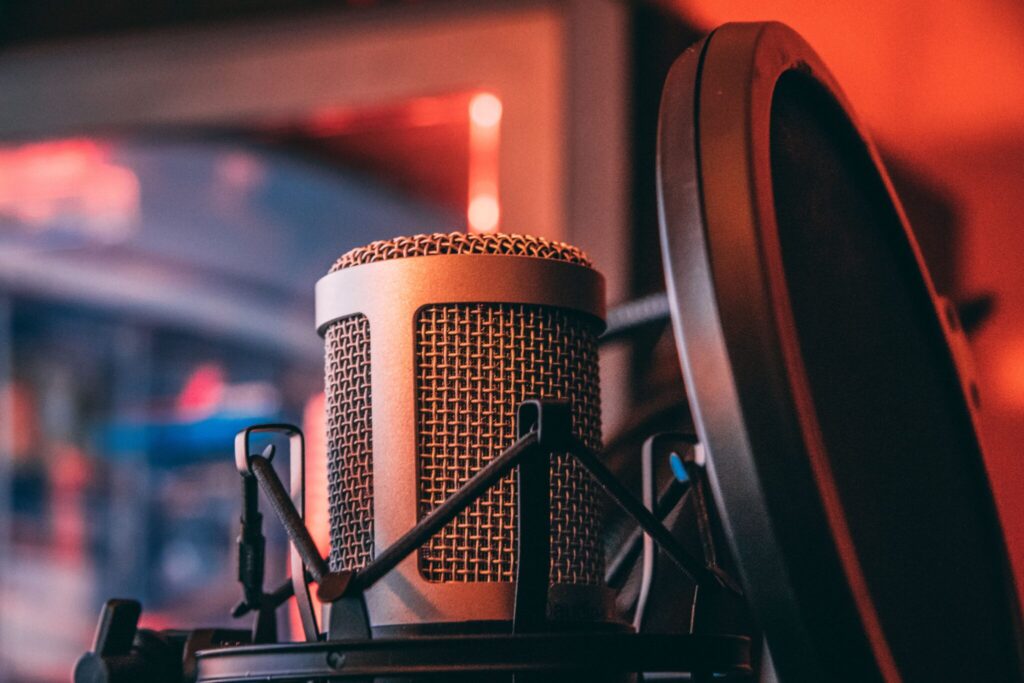 What is the Right Platform?
A business must choose the best platform to showcase a promotional event. This answer depends on the audience your business wants to attract. For example, if you are promoting to Gen Z, your platform should be easily viewable on mobile devices as 96% of Gen Zers use mobile-focused streaming media. 
If you are targeting a B2B audience, make sure your service can integrate social media platforms, specifically Linkedin, to promote the livestream. With over 55 million registered companies, Linkedin is the largest social media platform for business professionals and businesses.
These are some key features and traits your platform should possess to optimize your live stream's branding value:
Analytics and consumer insight:

Live streaming allows for accurate customer profiling.

Real-time streaming analytics

helps a business specifically see the factors that triggered customers to make a purchase. This helps in targeted pricing and promotions of any product and/or service. So make sure the platform or production you use offers analytics reports and real-time reporting.

24/7 tech support:

Over 65% of audiences agreed that

video quality is the most important element in live video.

Certain platforms offer an automated instant chat help service which can suffice for small technical issues. 
However, one of the many benefits of using a production company to help with your live stream is having someone being able to troubleshoot in real-time for a variety of technical issues while the client can simply focus on hosting the live stream.
Multi-device capabilities:

A main benefit of a live stream is being able to reach larger audiences from all different places and channels. Therefore, it is only natural that these varied audiences will be viewing your stream on different devices of all types. In the U.S. alone, Americans on average have

up to ten connected devices in their household.

So, make sure your live stream is available and user-friendly on all devices.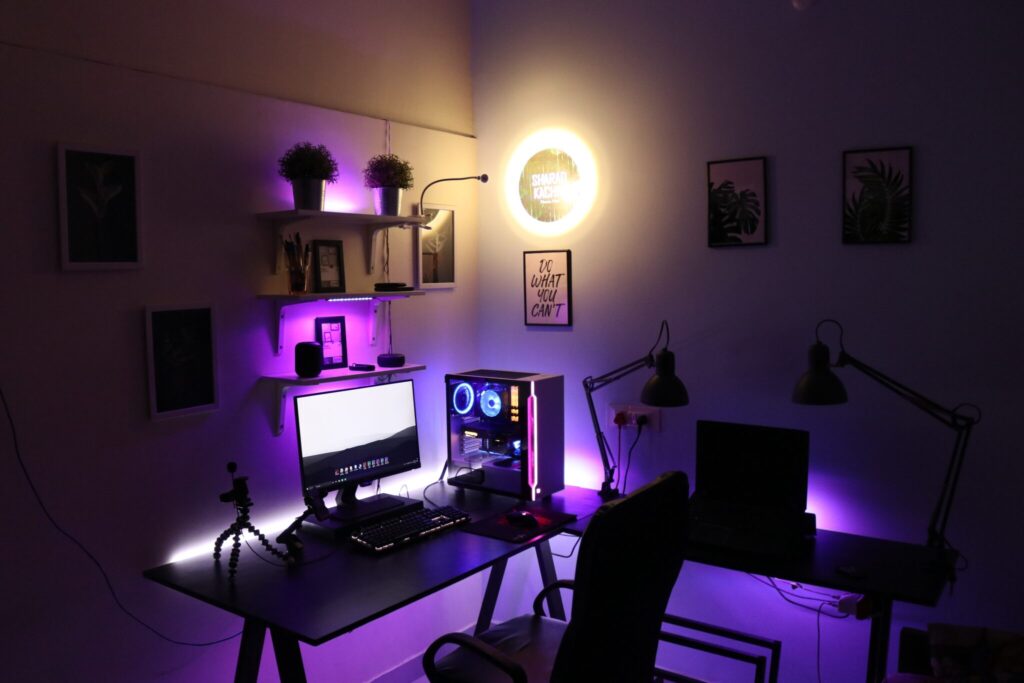 Lastly, Should You Hire Professional Help?
Before you make this decision, consider your bandwidth and budget.
Is your business on a small budget and just starting to build a following? Is your audience more invested in the host(s) rather than media branding and high video production? Do you already have equipment sufficient for a quality live stream? Do you have anyone in-house with decent video production skills?
If you answered yes to these types of questions, then producing a live stream in-house may be a better use of resources. 
However, if you're looking to wow your audience with high-quality graphics, engaging promotional content, and high video production, you likely want to work with a professional event company like TalkingTree Creative to create the event of your dreams. Hiring professionals allows your business to really invest in the audience's experience of the brand. Also, having a team on stand-by for any issues can be an event lifesaver.
Not only can we help you produce the actual live stream, we can work together to create promotional materials and other content to enhance the overall viewer experience such as product videos, video openers, and interstitials.
Start Your Next Video Production With TalkingTree Creative 
TalkingTree Creative understands that a video launch on any platform can be stressful and is more than happy to help you perfect your live video content. Our virtual sets are designed to adjust to our client's custom needs. Check out this video to see how our team utilizes this incredibly versatile channel with expertise and creativity.
How we watch content is changing more now than ever and businesses need to accommodate their target audience. 67% of viewers say quality is the most important factor when watching a live stream. Therefore, making sure your live stream is executed with the highest quality video and audio, the right platform, and in an engaging and professional space is essential!If you want help setting up your company's live stream event, contact us at TalkingTree Creative for a free consultation. Check out our case studies to learn more about our work in live streaming and other live digital event productions.