If you've been on YouTube recently, you've probably noticed some pretty significant changes. One of the most obvious changes is the way the commenting system works. Previously, anyone could make an anonymous account in order to comment on a video. Now, however, users must have a Google+ account to make a comment.
Google claims that the new commenting system is significantly improved compared to the old one. According to Google, comments made by other people in your Google+ circles will rank highest, so you can see what your friends are saying about a video. Thoughtful comments will also rank highly. You can edit who sees your comments and reply to comments in order to create comment threads. Check out the full list of changes here.
While Google had high hopes for its new commenting system, users are crying foul. Many are upset at being forced to use Google+ to comment, which both takes away their anonymity and forces them to use a social media site that many have been reluctant to adopt. In addition, the new spam filters are not working as planned, and lots of spam is still getting through to the comments section. Google has committed to fix the spam problem, but has not responded to complaints about Google+. Since the launch of the new comment system on November 6th, a petition to revert commenting to its original system has garnered over 100,000 signatures. Users are anxiously awaiting a response, but with the amount of work Google has put in to integrate Google+ and YouTube, it's likely that any steps it takes will continue to move forward, not backward.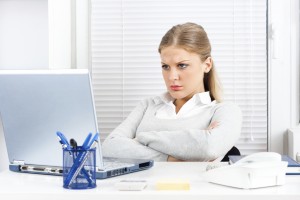 TalkingTree Creative initially began as a music production company over 25 years ago. Now we produce everything from original videos to live events and entertainment. We communicate client stories in captivating, creative ways. We match our storytelling skills with high production values so the finished piece is clean, professional, and exciting. We make sure that the feelings and experience that attendees take away from the media is a positive one.
Follow TalkingTree Creative on Facebook, Twitter, Google+, and LinkedIn to stay up to date with our latest projects. Get a dose of visual inspiration by checking us out on YouTube and Pinterest as well.
Sources
http://www.zdnet.com/forced-google-plus-integration-on-youtube-backfires-petition-hits-112000-7000023196/