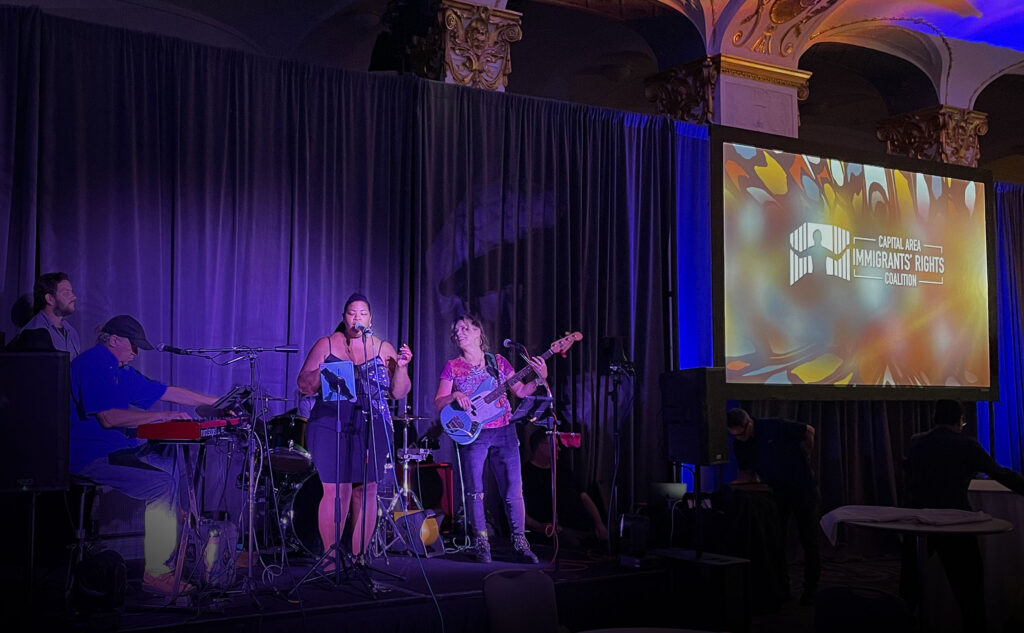 The CAIR Coalition, an Immigration Rights organization focused on litigation and policy for government-detained children and adults worldwide, engaged TalkingTree Creative to produce their "Focused On Freedom" Awards Presentation and Gala in the Fall of 2022.  After TalkingTree produced the event virtually in 2021, CAIR came back to ask us to raise the level of engagement on this – their first live event since the pandemic.  The challenge was to attract as many supporters as possible and create a more dynamic experience than they were able to previously for a limited budget.
TalkingTree Creative produced an event that was set up for socializing with no seated tables. All the guests could circulate and enjoy the food and drinks at high-tops or find one of the lounge areas in the room. We created an on-brand main stage with a rear-projected digital backdrop and a separate stage for DC's Queen of the Blues, Carley Harvey. Multimedia screens around the room displayed the main stage action so everyone could enjoy the awards presentation, and there were book and movie release previews and a live poetry reading.  The awards honored exceptional officials and law firms celebrating their contributions in 2022.  We created event decor throughout the venue that supported the CAIR brand and added to the audience engagement.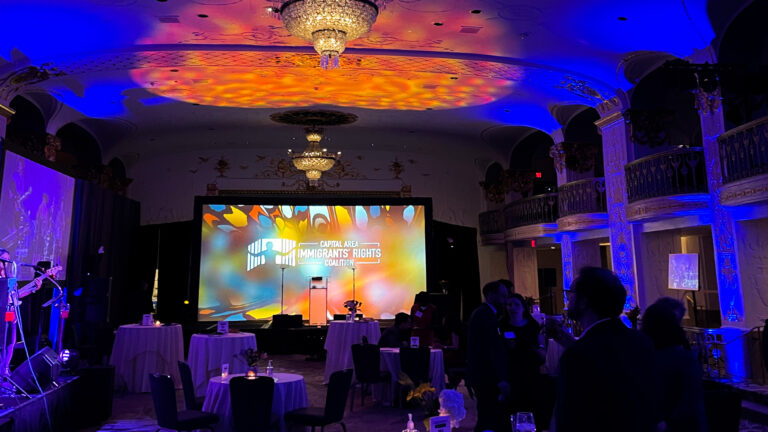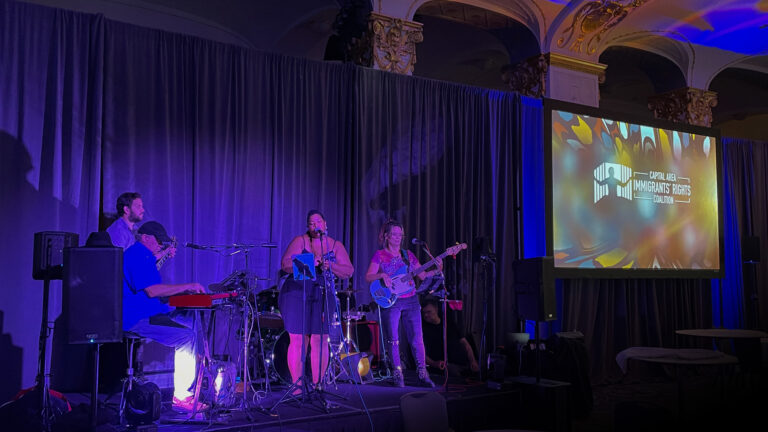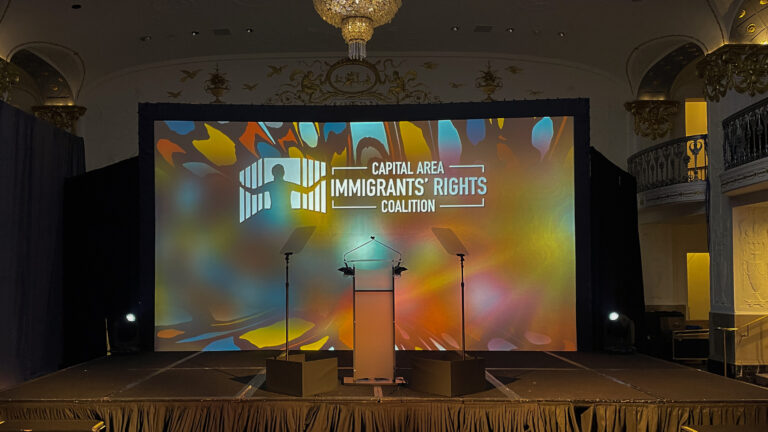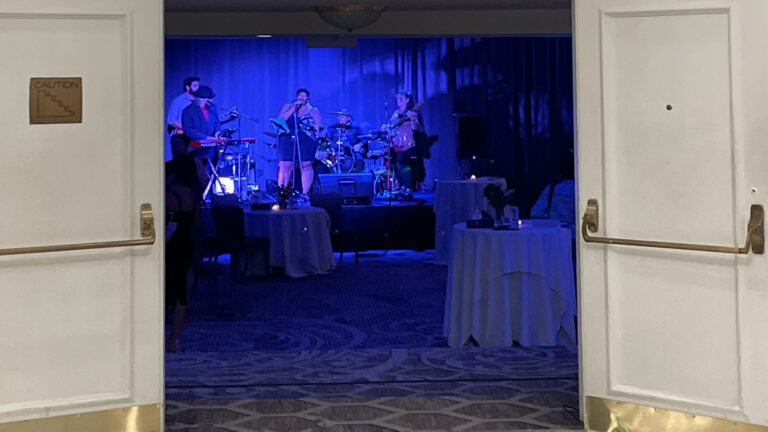 CAIR event staff and board members were delighted and judged the event to be a great success.  In-person attendees topped out at 250 honored guests ranging from members of congress and state representatives to law firm council and their families.  
Guests enjoyed live music from a 5-piece band and an unobstructed view of the ceremony from large screens placed throughout the vast ballroom.  This approach spoke to our client's request for an engaging atmosphere where guests could mingle with each other and still be able to see and hear the program from anywhere in the venue (even in the ballroom lobby).