The Hughes annual sales and marketing meeting brings together senior executives, engineers, and sales leaders from around the globe to recap their accomplishments, share their goals, and excite the company for the coming year. We've produced this event for Hughes for the past 16 years, and we were honored for the opportunity to deliver this year's exciting experience hailed by executives and attendees as "the best sales meeting ever."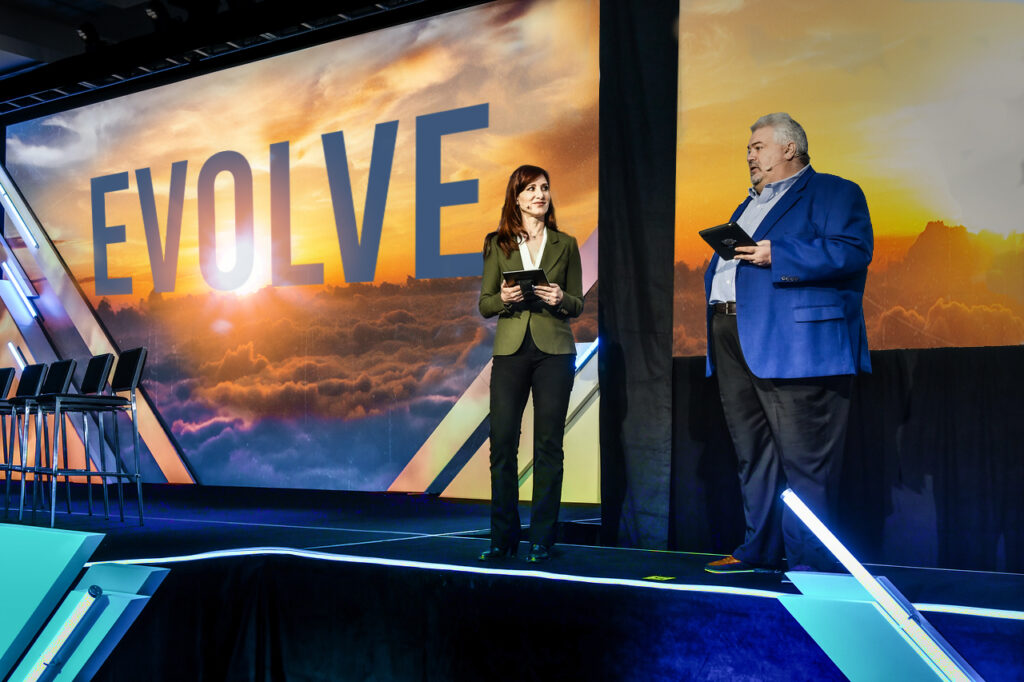 Theme, Graphics, Videos, Awe-factor
As Hughes' full-service production agency, TalkingTree Creative collaborated with Hughes MarCom to develop the entire production's look and feel.  Our scope included a stage with projection-mapped set pieces, presentation graphics, departmental success videos, and interstitial trailers to introduce each segment of the day's presentations.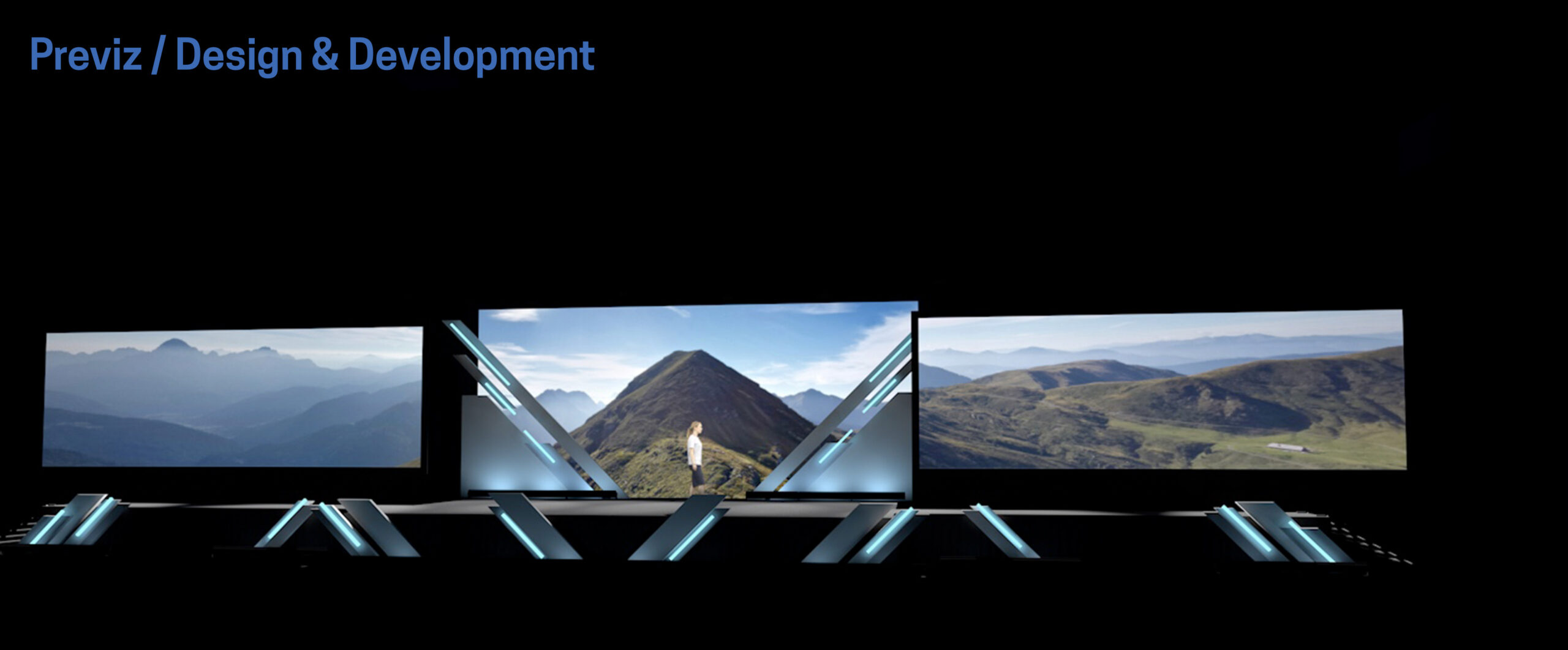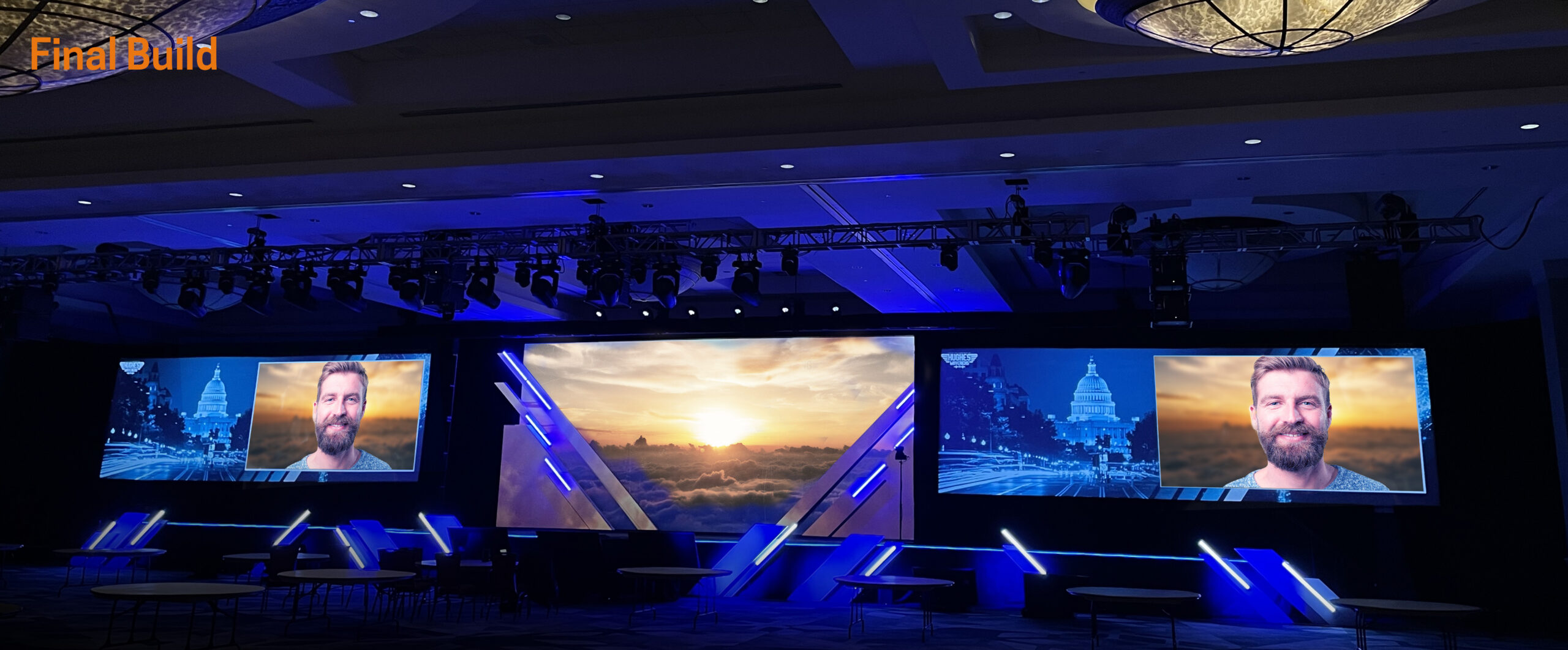 Graphic Identity & Production
To open the Sales Meeting and set the tone of what it means to be part of the Hughes team, we produced an epic cinematic video that inspired the audience and provided a sneak-peak into the content and theme of the day. Using a bold script, epic sweeping visuals, and music, the Opening Video set the stage for what was to come. 
Working with the Hughes executive team, we developed the graphic identity of each of the twelve slide decks to be presented over the day.  TalkingTree Creative designed a cohesive look and feel to the entire day's presentations by sectioning the day into ever-progressing topics, each section having its own identity.






Hughes wanted a stage & audience experience with maximum impact.    We designed a collection of set pieces with integrated LED tubes that could morph color and animate depending on the feel and energy of the stage.  We combined this concept with on-stage projection mapping to develop a set that felt alive, exciting, contemporary, and immersive.
This year's meeting was highly successful at engaging the audience and inspiring them to grow as sales leaders within the company.  Attendees commented on the projection-mapped set, the integrated lighting, and the onscreen graphics.