Project: Hughes Global Sales and Marketing Meeting
Location: Marriott North Bethesda Conference Center, Maryland
Client: Hughes
Date: January 2020

Each year, we look forward to producing Hughes' global sales and marketing meeting. The company invites their business group leaders from around the world to gather and share the achievements of the company and communicate a strategic plan for the coming year in a fun and dynamic experience that builds unity across the business groups.  It's always a priority to create an atmosphere that is exciting and high-energy, but this year we took the production to the next level. 
We worked with Hughes to create a lineup of themed game shows for each presentation during the general session. The segments were all inspired by popular shows on TV with familiar formats. The presentations included everything from custom-designed set pieces to audience interaction, music cues, and dynamic sound effects that truly wowed the audience. The experience has been deemed "the best production yet" by attendees.
We structured the general session day as if it were a network of "Hughes TV" game shows. Complete with custom media and digital stage sets,  we staged games like:
Hughes wants to be everywhere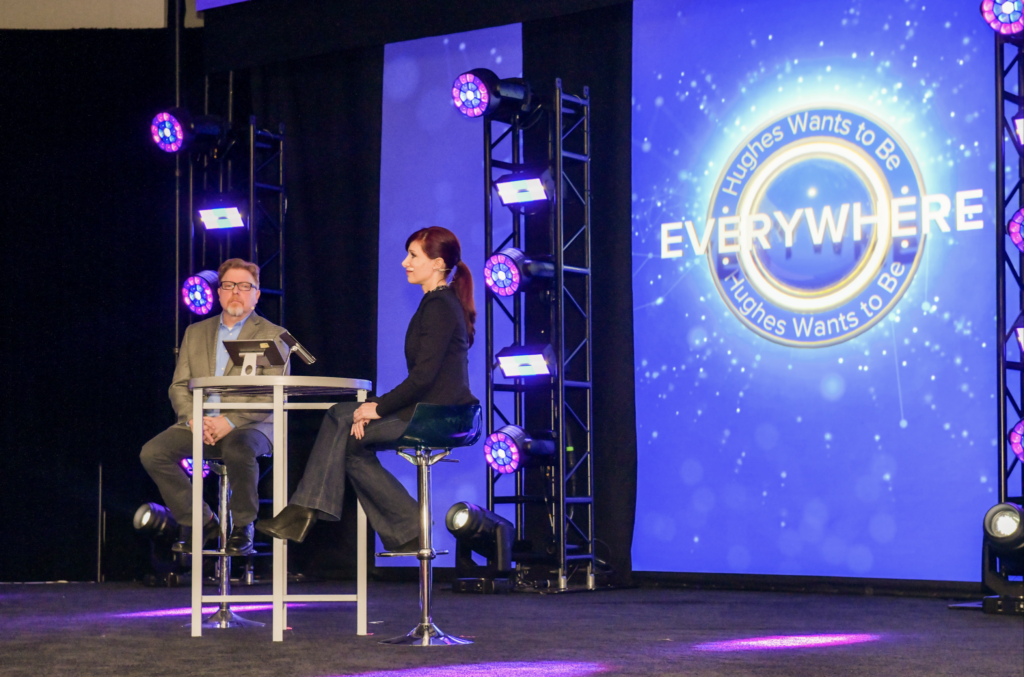 Shark Noc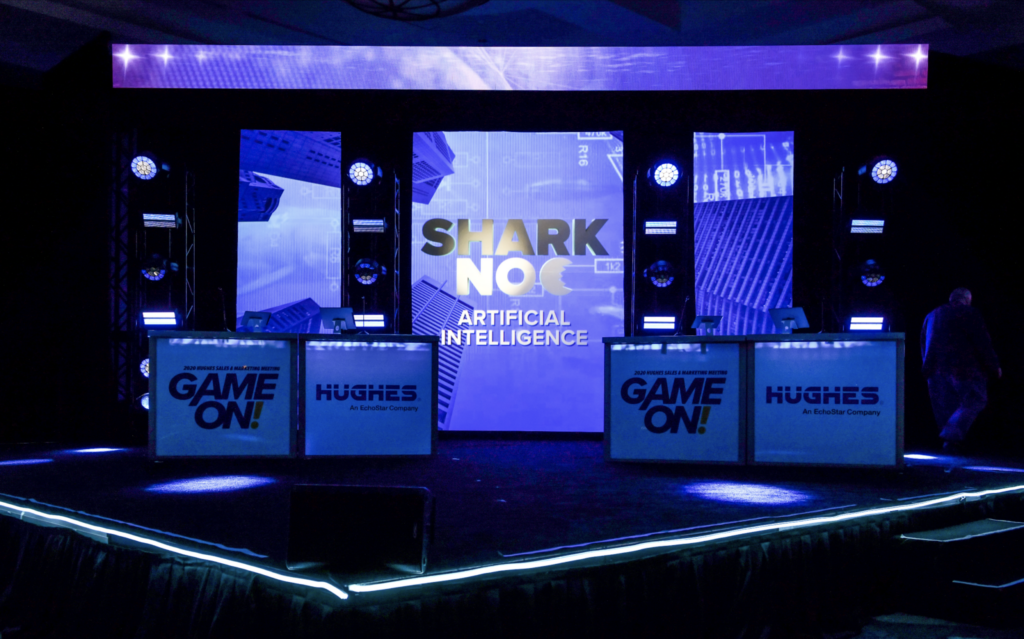 Mystery Singer, Hughes Feud, and more.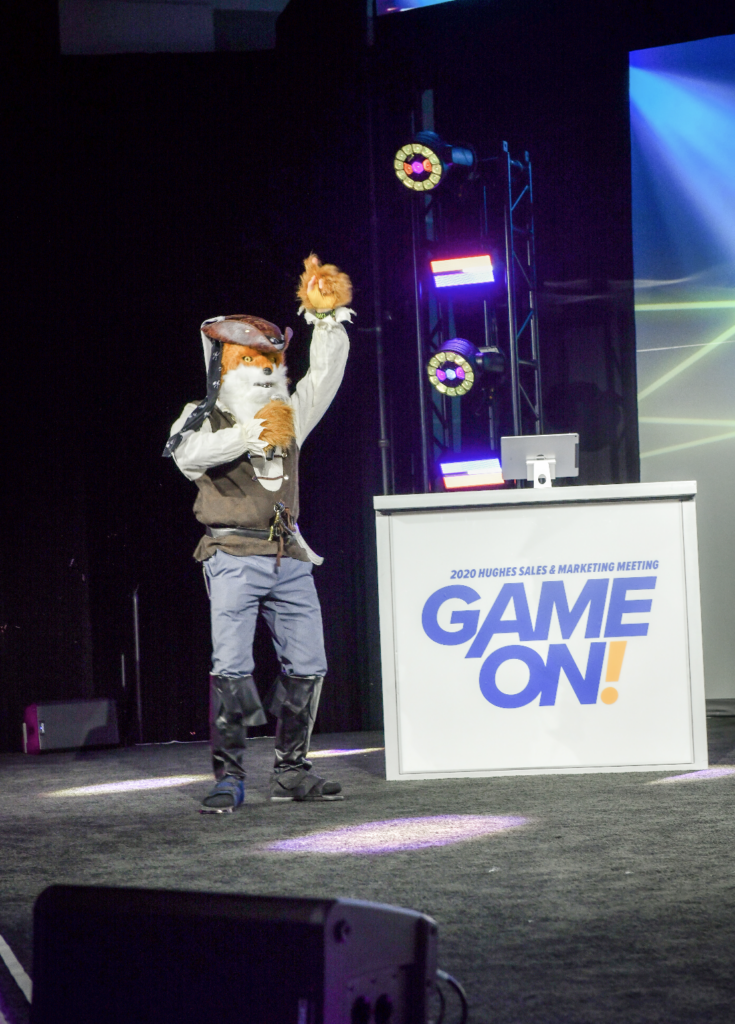 We combined light design, projection and LED videowall panels to invent a stage set that we could quickly transform from one stage setup to another. We also used podiums that could be repurposed and restaged for each presentation.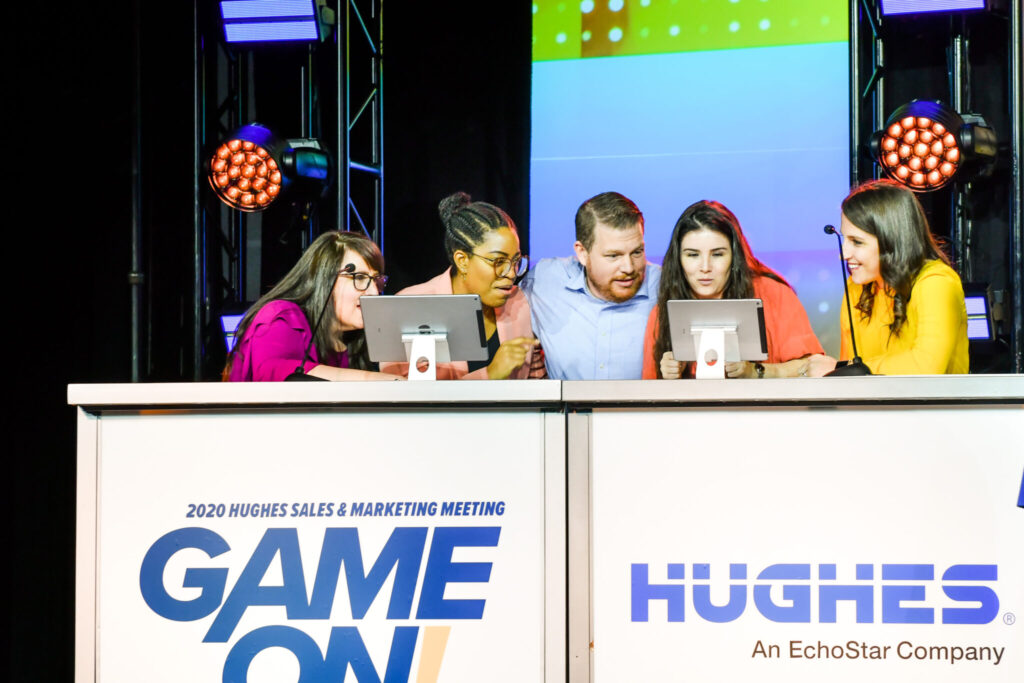 We avoided potential holdups of actual gameplay by scripting the entire show – line by line. Every audio cue, down to the buzzer sounds, was incorporated into the production plan. This decision secured a flawless harmony of lighting, sounds, graphics, and presentations.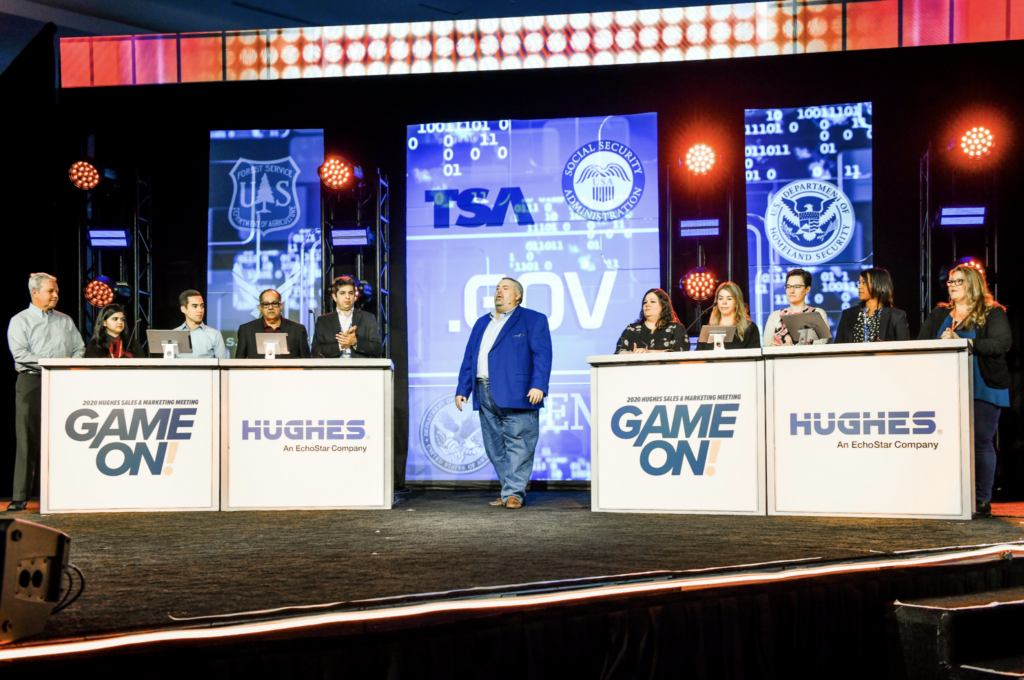 We are always "all in" when it comes to producing something special for our partners, but our team was investing a little extra to make this event epic. Our efforts translated into a production that was voted the best sales and marketing meeting to date. This meeting exemplified TalkingTree Creative's philosophy that high-end theatrical production and having fun is the best way to provide a memorable experience to your audience. We look forward to raising the bar again in 2021.