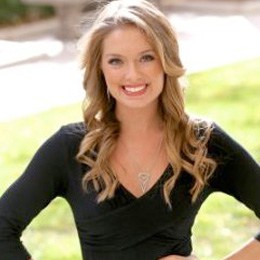 Kaitlyn McNaney
Associate Producer
Kaitlyn is a rare breed – one of those organized and detail oriented personalities who also happens to be creative. She excels at creating compelling visuals and proofing content on one hand and then orchestrates logistics for an event and makes it all look easy. Kaitlyn studied at UMBC where she received her degree in Financial Economics and Media & Communication Studies. While in school, she jumpstarted her career by interning with event professionals and simultaneously worked on school events, planning sorority formals, philanthropy events, and playing club volleyball. Being Maryland born and raised – she also made time to avidly attend Orioles games (saying she's an O's fan is an understatement).
Throughout her professional career Kaitlyn has mastered many facets of the events industry, working for wedding coordinators, entertainment companies, and meeting planning/logistics firms alike. With that wide variety of knowledge and experience, she brings a unique skillset to the TalkingTree table. Artistic and analytical by nature, Kaitlyn embodies the strategic creative mentality. Her left brain and right brain work in tandem to design, coordinate and deliver everything from short promo videos to full scale event productions. A TTC team member for over 3 years, Kaitlyn has made her way from Production Coordinator to our Associate Producer.
During work hours you can find her on set, on site, or at her desk directing, coordinating, and designing every last detail. But once the work is done she leaves her planning hat behind and welcomes the impromptu adventures of life. After work and on the weekends you can find her exploring a newly discovered bike path, paddle boarding down a hidden canal, hiking a promising trail, expanding her palette at the latest restaurants, and connecting with friends for events all over the US. The busier the better, you can always trust you are in good hands with this work hard play hard member of the family.